There are times in life when you want to say no to work, traffic noise, deadlines, bills, tv, texting, social media and so on. When that time comes, so does camping.
Camping is the best way to replace your boring life and boring routine with fresh clean air and amazing outdoor experiences. If you really want to let go of all your troubles and burdens and have a good time relaxing with nature, here are some of the best gadgets you might need when going camping.
Luminoodle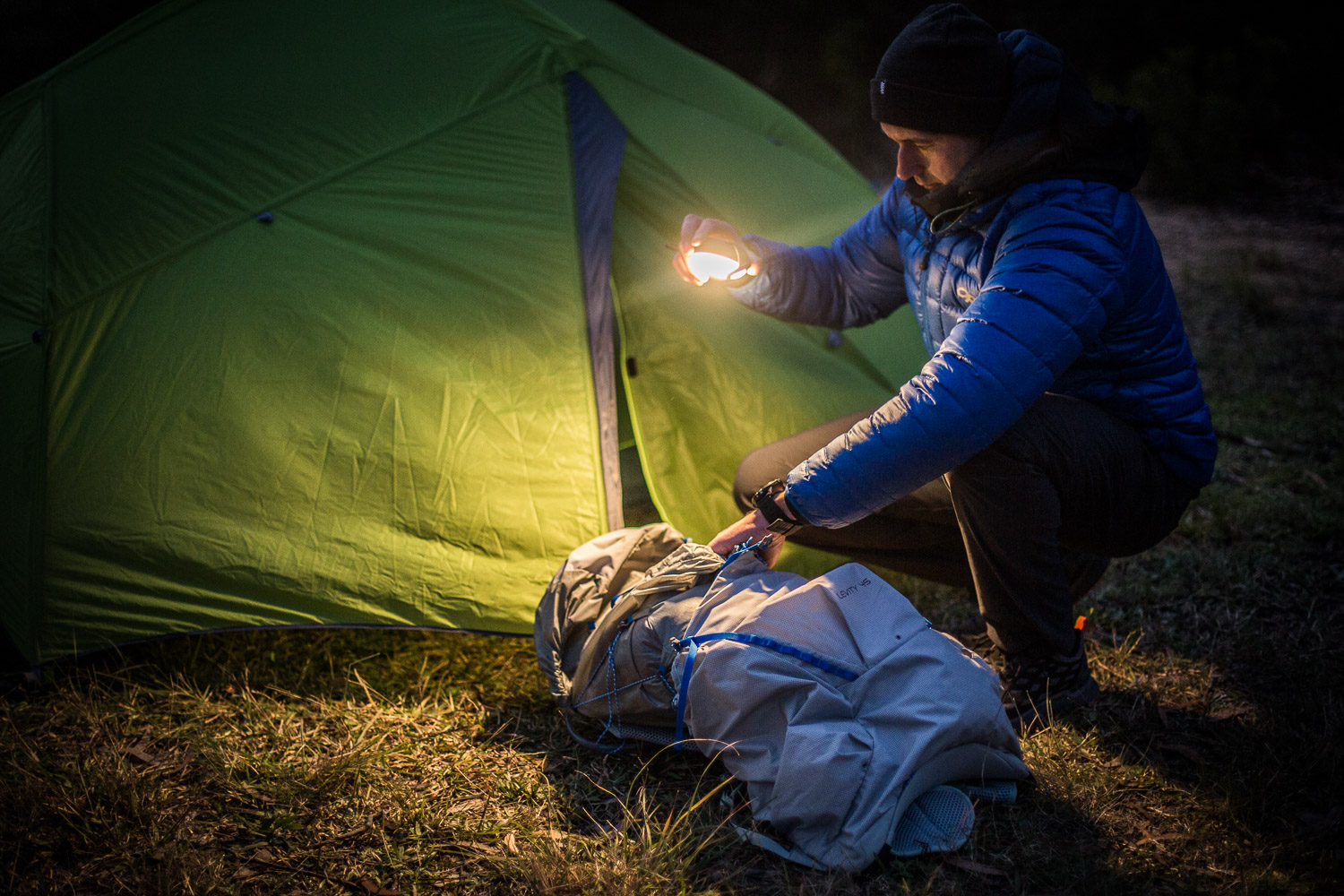 When you want to escape excessive artificial lights, especially those in urban areas, you'd most probably opt for dark sky camping. There's nothing like camping in the woods away from city lights and enjoying the beauty of the starry night sky as it dives into the darkest hours. However, things can escalate quickly when the weather gets nasty and you'll need to find a new place for your tent or when you urgently need to go pee in the shrubs. In these situations, having a portable and power practical luminoodle at hand is very useful.
A luminoodle is a 5-foot strand of light that can be of great help when you are camping, hiking, biking or any other outdoor activity. This flexible and waterproof light system can even be hung on a camping tent and it will provide a bright and spread-out light. When you have this kind of light system with you, you don't need to fumble with a flashlight in the dark.
Personal Water Filter
Again, when you are out for camping or mountain hiking, no matter how prepared you are, there can be times when you'll fall short of some basic amenities like water. It's then very, very tempting to fetch water from nearby rivers and lakes and filter that water using a clean folded cloth. But, keep in Mind that using this filtering technique can only cut the impurities in the water by half only, which means that you'll still be subjected to many health issues if you drink this water.
If you care about your health, I suggest buying a personal water filter. This lab-tested straw is known among campers as one of the best surviving tools. It may sound unbelievable but this ultralight straw that weighs less than 46 grams can filter up to 1, 000 liters of water.
Portable Mosquito Repeller
If you want to get away from the hassle of urban life, camping is the best option. And, when combined with activities like hiking, biking and trekking, camping can give you a great outdoor experience that's worth remembering. However, an integral part of camping also means putting up with a lot of inconveniences and the most annoying inconvenience out there is mosquitoes.
When you go camping, there is absolutely no way you can escape those irritating insects. As soon as you enter their turf, you will find them no matter where you go. However, if there's one thing that can prevent them from biting or bothering you, it's the portable mosquito repeller.
This tiny device is the ultimate lifesaver for all campers. This highly effective mosquito repellent is very easy to use and is scent-free. It generates a DEET-free insect repellent that can provide protection from itchy bugs for at least 12 hours.
So, if wearing full-sleeved clothes hasn't worked for you, try this new portable repeller.
Portable Outdoor Shower
You might hear this from some campers: Don't shower when you go camping!
These people can't be blamed as indeed camping showers are the worst. Transporting yourself to a peaceful environment and living with nature is very comforting and relaxing but you can't expect the same with showers in nature.
With a camping shower, you can never know what you are going to run across. However, many campers have had a quite good showering experience when using the portable outdoor shower.
Compressible Travel Pillow
When you are out in a serene and lush landscape, the first thing you want to do is to rest your head on the ground. And, this can be done if you have a compressible travel pillow.